Online design-agency virtualdesigncloud secures start-up funding via Cambridgeshire Fens LEADER program
Witchford, Cambridgeshire: Tech-startup virtualdesigncloud, a design agency based near Ely, Cambridgeshire, has secured funding from the E.U. via the Cambridgeshire Fens LEADER program. With UK businesses spending over £33bn annually on design, virtualdesigncloud is aiming to streamline delivery and reduce costs for companies needing creative services, by delivering their design work online through an easy-to-use web portal. The company has been identified as a prime project for funding via the Rural Development Programme.
"Our E.U. funding win is a real vote of confidence in the potential of virtualdesigncloud, its systems and concepts" said CEO & Founder of virtualdesigncloud.com, Adrian Fry. A design industry veteran with over 25 years' experience in the creative industries, Fry has been developing virtualdesigncloud since the beginning of 2016. "I identified the need to bring the creative services industries into the 21st Century" he said. Aiming to cut businesses' design costs for items such as brochures, adverts, point-of-sale and product packaging, Fry pointed out that "using traditional design agencies, businesses are faced with massive creative costs, in large part paying for agencies offices and infrastructure – with virtualdesigncloud, their design costs for marketing are halved", and he approached the Cambridgeshire Fens LEADER program for support during the crucial start-up phase of his company. Kieran Carr, EU Programmes Manager at Cambridgeshire ACRE, said "The Cambridgeshire Fens Local Action Group, who make the decisions on funding, were fully supportive of the project and felt it is important to embrace the digital economy in rural areas. This project offers excellent value for money and I look forward to watching the business grow in the coming years."
The LEADER program in Cambridgeshire, delivered through the Cambridgeshire ACRE rural community council, has invested over £3 million in 80 initiatives since 2009. It was setup to "support the sustainable development of the rural economy by investing in proposals which optimise the unique assets of the Cambridgeshire Fens, offer good value for money and strengthen the sustainable economic, social and environmental well-being of local communities". LEADER is part of the European Agricultural Fund for Rural Development and is managed in England via Defra.
For more information visit virtualdesigncloud.com, email info@virtualdesigncloud.com or call +44 (0)20 7193 6397.
Background to the U.K. design industry:
– There are 177,000 UK design jobs in the creative economy.
– The design sector was directly responsible for an estimated £3.23bn of Gross Value Added (GVA) in 2014
– Design was the fastest growing employer among the creative industries in 2013, with over 177,000 people employed in the design industry
About virtualdesigncloud:
virtualdesigncloud.com is an online design agency, providing creative design services to U.K. companies; using a unique web-based portal, virtualdesigncloud provides streamlined performance with much lower costs to businesses seeking the best creative work, from company brochures & advertising, to point of sale, product packaging, and much more.
For more information please contact:
Adrian Fry, CEO & Founder
virtualdesigncloud
+44 (0)20 7193 6397
adrian@virtualdesigncloud.com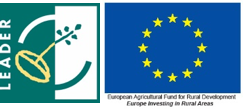 ---
TRACKBACKS:
http://www.elystandard.co.uk/news/witchford-design-agency-awarded-7-500-from-european-union-via-cambridgeshire-fens-leader-program-1-5350036