virtualdesigncloud offer insights and creativity across branding, digital and print design: bringing brands to life through great ideas that reach out, engage and connect with your customers.
Original thinking is at the heart of what we do – great design creates change for the better; with branding and activation working close together, we can deliver the marketing that your business needs across all platforms.
We work with your business to change the way people think, feel and act about your brand. Transforming undecided into committed, passive into active, audiences into fans, and shoppers into buyers – your brand strategy is the framework that sits behind your marketing to the world; we give brands purpose and bring them to life.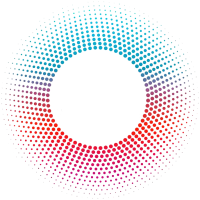 virtualdesigncloud bring brands to life through inspired print design. Your business is much more than a name or logo – let us showcase your vision, personality and values, creating a distinctive visual experience unique to your brand. Our work connects with smart, sophisticated audiences, stands out from competitors and creates lasting value.
virtualdesigncloud's ability to give physical form to creative ideas allows us to rapidly connect ideas with reality, delivering the right advertising solutions for your business, fast, across multiple media types and destinations – on time, and on budget.
We create stories through exhibition design to express who you are, while connecting with your most coveted audiences. It's about stirring emotion and inspiring action. The kind that leads to revenue.
Our passion is creating professional and unique commercial photographs. From industrial, to advertising imagery, and commercial products, we create engaging imagery that supports and enhances your marketing and communications requirements like no other.
As a digital agency, virtualdesigncloud specialise in digital design, from a new website, to SEO and email marketing. We'll help to uncover your strengths and differentiators to tell a powerful brand story online, understanding that somewhere between the right messaging and the right visuals, design magic happens.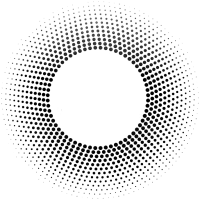 virtualdesigncloud have developed numerous websites for businesses to engage their audiences and get found across search and social – find out how we can make your business grow online. We transform your ideas into sophisticated digital solutions, producing beautifully designed websites that are both easy on the eye, and easy-to-use.
We cover everything search-engine related – analysis & strategy, content creation and link building. With over half of website visits being via mobile devices, we can help find the right blend of approaches to help you achieve your goals and visibility online, helping businesses expand their marketing channels to reach a growing online audience.
We bring brands to life – designing a successful email marketing campaign is one of the most important aspects of your online marketing strategy. We analyse your online appearance, delivering cutting-edge digital design to increase your business by integrating your website, mobile, email and social media presence.
By leveraging 3D design with digital tools, we can expand your presence online with engaging 3D, AR & VR visuals, helping to promote your goods & services, and enabling your customers to better understand your company and its products & services.