recent work and testimonials

For any design agency, 'proof-of-the pudding' is in the creative output and marketing successes we have created. How we design is only half the story – the key is how this creativity grows your company's sales, expands your businesses' reach and markets.

Our aim is to transform your marketing work into strategic success. By leveraging clarity and positioning, with strong creative input, we create powerful brands that connect and grow. Below is just a selection of our recent creative projects from a cross-section of our clients:
"Our conversion to using virtualdesigncloud for our design & marketing has been an utter joy. Our creative spend has dropped by over 50% – with the same quality and service as our previous agency – highly recommended!" Zane Wray, The Professional Chauffeur Company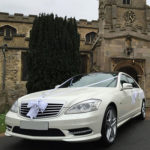 "the quality and service are second-to-none"
"virtualdesigncloud worked with me to create a beautiful and interactive new website to promote my music production services; the designers at virtualdesigncloud are a joy to work with, and I would recommend them for any design project." Martyn Phillips, top record producer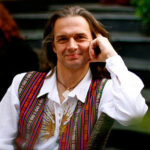 "Excellent and responsive work!"
"I was thrilled with everything, from start to finish. I was kept up-to-date during the entire process, and was never left thinking, "what's going on with my designs?", as their systems kept me up-to-date at every stage of the design process. Highly recommended!" Robert McNab, TV & radio producer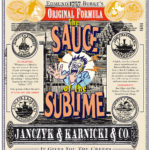 "Their visual storytelling is evocative, real, and clear"
The Professional Chauffeur
Cambridgeshire's most exclusive chauffeur company
Martyn Phillips
Top U.K. record producer and composer
Robert McNab
Design work for Goldhawk Productions


We were approached by Cambridgeshire-based chauffeur company Safety Driver to expand their appeal beyond their current geographical reach. Our creative approach was to respond to the need to cut through the advertising traffic in a hugely competitive market for chauffeur services.
The audience for our campaign were top-level executives and their support staff, in companies and organisations based across Britain. Time for them is pressured, so any loyalty to particular brands can be easily undermined by competitors offers. We decided to embark on a highly creative approach that would transform their experience, earning loyalty with entertaining and emotionally-driven marketing.
Since the launch of our advertising campaign, new bookings have risen by 30%, and revenues by 20%, compared to the same period last year!
How to showcase and expand interest in top music-producer Martyn Phillips creative work was the brief supplied to virtualdesigncloud.
We decided to leverage 21st century marketing by employing SEO, web development and e-marketing across multiple channels to raise awareness and expand Martyn's client range. We set project objectives and timescales, and conducted background market-research using in-depth competitor research and analysis.
The end result was one of the top-ranking websites for music producers in the U.K., a much greater market-awareness of Martyn's services, and greater click-through and open rates across all channels.
Designing and implementing a range support creatives for several BBC radio productions was the brief supplied to virtualdesigncloud.
We chose design options that were diverse and creative, providing an end-product that looks professional, personalized, and obviously original. The challenge was to achieve an aged and 'weathered' look to the creatives, as if manufactured at the turn-of-the-century. The collateral included a board game, label designs, a complete design for a pack of playing cards, and supporting advertising materials.
Using our online systems we kept the client informed of every stage of the design and production process, coming in both on-time and in-budget!